Hire of Hand Arm Vibration Meter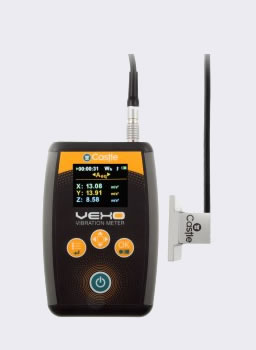 The GA2006H Vexo Hand Arm Vibration Meter makes all the measurements required by the regulations for HAV risk assessments.
Hand Arm Vibration Assessments
ISO 5349 : 2001
ISO 8041 : 2005
Meter features:
Tri-axial
Clear colour display
Data logging to flash memory
Hire Kit Includes:
Meter with Tri-Axial Accelerometer and Mounting Block
Vibdata Software
Carrying Case
Availability and Booking
Start Date

Hire Period

Hire Price Includes
Delivery to your premises
Collection

At the end of the hire period we will contact you first and then arrange for a courier to come and collect the equipment.

when finished
Shipping outside the hire period

If you book the equipment for seven days then you have it on site for seven full days.

If your hire starts on a Monday then we will ship the equipment to arrive on the Friday before the weekend.

Technical support and advice
Transit insurance

We cover any loss or damage to the hire equipment while we ship it to your premises and the same on return if we arrange the collection.
Info
Applications
Using It
Specifications
Overview
The VEXO range of hand-arm vibration meters have been designed to make measurements as easy as possible to carry out. There are enough complications when assessing HAV, without complicated meters settings making it worse.
The GA2006H measures all the parameters needed to satisfy the regulations and the HSE guidelines.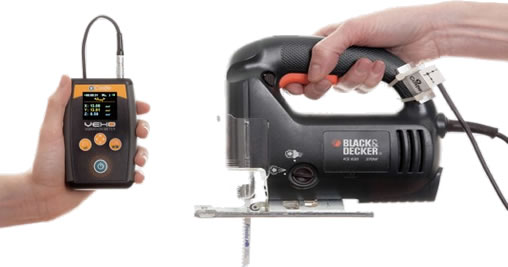 Applications
The GA2006H has been specifically designed for the measurement of hand-arm vibration. It is fully compliant with ISO 8041:2005, the standard that specifies the performance and tolerance limits for instruments used in assessing the human response to vibration. It is also the correct grade of meter for making measurements to ISO 5349:2001, the standard for the measurement and evaluation of human exposure to hand-transmitted vibration.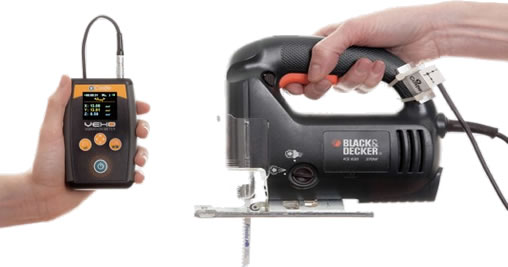 1. Attach accelerometer to tool.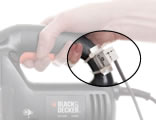 Must be securely attached.
Mounting block and attachments are included in the kit.
2. Start the Measurement.
Press the OK/Run/Stop key to start the measurement.
3. View or Download Results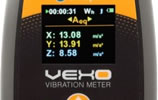 View the results on-screen or download to the software, which is included in the hire kit.
GA2006H Vexo HAV Meter Specifications
| | |
| --- | --- |
| Standards | ISO 8041:2005 Human Response to Vibration |
| For compliance with: | ISO 5349:2001 Measurement and evaluation of human exposure to hand-transmitted vibration |
| Range | Low: 0.05 - 200.0m/s-2 / 0.005 - 20.4g |
| | High: 0.50 - 2000.0m/s-2 / 0.50 - 204.0g |
| Parameters | Arms, Aeq, Amax, Peak, Vector Sum, Exp. Points |
| Linear Range | 72 dB |
| Freq. Weighting | WH - Hand Arm Filter |
| | |
| --- | --- |
| Memory | Flash, up to 992 recordings |
| Transducer | KD1010, 10mV/g |
| Noise Floor | Low Range: <0.002 m/s-2, High Range: <0.020 m/s-2 |
| Power | NiMH rechargeable, typically 10 hours continuous use |
| Connections | AC Output: 4 pole 3.5mm jack |
| | Download: USB Micro B |
| Environmental | -10°C to 50°C, Humidity to 90% RH non condensing |