CEL240 Class 2 Sound Level Meter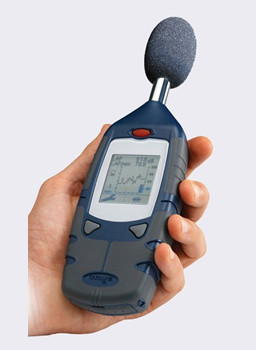 CEL240 Sound Level Meter
Applications
The CEL240 Sound Level Meter is ideal for noise measurement applications that do not need automatic averaging (Lavg or Leq) or data logging. Here are some typical applications for this meter. If you are unsure then please drop us an email, we are happy to advise.
General Noise Survey
As this meter meets the strict IEC 61672 standard to Class 2, it can be used to make accurate and repeatable measurements.
If the regulations you are measuring to demand the use of a Class 2 meter but do not require an integrating meter then this one should be ideal.
Fire Alarm Testing
The standards for fire alarm testing usually demand the measurement of the "A" weighted "Fast" sound level. The CEL240 sound level meter provides this measurement.
System Integration
Although not a data logging meter, the CEL240 has an AC output and an optional (free of charge) DC output, making it ideal for connection to a data logging system via a suitable A/D converter.
Noise at Work - Integrating Meters
The European noise at work regulations demand the use of an Integrating sound level meter that produces measurements such as the Leq (average sound level) and Peak sound level.
For more information about the regulations please visit the Physical Agents (Noise) Directive 2003/10/EC page.
For a list of suitable Integrating Sound Level Meters please visit our Noise at Work page.