CEL620A Integrating Sound Level Meter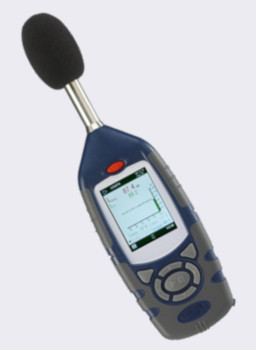 CEL620A Sound Level Meter
Applications
As an Integrating meter available as either Class 1 or Class 2, the CEL620A has many applications. However, its primary application is for assessing worker noise exposure.
European Noise at Work Regulations
USA, Canada and most other regulations
Hearing protector checks (SNR or HML method)
Environmental noise surveys (see notes below)
Machinery testing
Most noise measurement regulations will specify the type and grade of sound level meter that should be used. Some regulations, such as the European noise at work regulations, specify that an Integrating sound level meter should be used. For others, such as the OSHA regulations in the USA, do not demand an Integrating meter, but it makes the measurement process much easier and more reliable.
Regulations should also specify whether a Class 2 or the more accurate Class 1 meter should be used. For most occupational noise assessments, including the EU and UK regulations, a Class 2 is adequate.
Noise at Work
The European noise at work regulations state that you should use at least a Class 2 Integrating Sound Level Meter. The meter should be verified by a suitably equipped laboratory when new and then at least every two years. You also need a Calibrator to check the meter's function before making measurements.
An Integrating meter like the CEL620 provides you with the measurement of the average sound level - LAeq. Rather than trying to average the sound level by eye (made more difficult by the logarithmic nature of noise), the meter does the averaging for you. The LAeq is then used to calculate the worker's daily noise exposure level, or Lep,d.
Hearing Protection Assessment
When the noise levels are particularly high (e.g. greater than 90 dBA) then you should check that the hearing protection provided is adequate. If it does not reduce the noise at the ear to an acceptable level then clearly it is not adequate. The CEL620A measures both the A and C weighted sound level, so you can use the SNR or HML method. The CEL620B has Ocatve Band Filters, so the more detailed Octave Band method can be used - recommended for very high noise levels or high tonal content. For a working example of the SNR, HML and Octave Band methods please take a look at our Hearing Protection Calculator.
Our web based NoiseMeters Applications includes a section that uses your measurements and calculates the level at the ear using the standard HML method when wearing different hearing protectors.
Environmental and Community Noise
As the CEL620 is available as either Class 1 or Class 2 and includes data logging, it is suitable for many environmental noise surveys.
However, we would recommend the CEL633 Environmental Sound Level Meter as it includes additional noise measurement parameters (needed for some regulations, but not all), automatic timer functions and a removable preamplifier so it can be used in an outdoor kit.
For more information about our environmental noise meters please visit the Environmental Noise page.